They're creepy!
They're crawly!
They slink into our homes and kitchens looking for an easy meal.
Are You Sharing Your Food With Cockroaches?
While the above video is good for a quick laugh, it also illustrates an important issue… The cockroaches that are invading our homes are eating our food!
The truth is these creepy crawly roaches will eat just about anything; from, cat food to glue, to blood, and everything in between. While roaches chow down on a wide variety of foods, they love sweets!
Roaches love donuts!
Not only do they love to eat your favorite donuts right from under you; they love them so much that they'll spit the donut back up, and then eat it once again. Disgusting!
Bulwark Roach Control
If you are tired of sharing your food with cockroaches, it's times to give Bulwark Exterminating a call! Bulwark's guaranteed roach control solution will send those roaches packing, so you can keep your donuts all to yourself.
Call Bulwark Pest Control Today For Professional Roach Control
888-624-3683
PHOENIX - Valley residents have taken notice! This year the scorpions are coming out much earlier than anticipated. Crawling and scurrying through the tightest of places and into our homes.
With the influx of scorpion activity earlier than usual this season, Valley homeowners have been left looking for answers as to why.
That's when ABC 15 turned to the scorpion control professionals at Bulwark Exterminating for answers:
Seeing Scorpions In Your House Yet?
This time of year, it's easy for Valley residents to shrug off the notion that they may have a scorpion problem, but have you really ever checked? Go ahead and take a blacklight, and explore the bushes and foundation of your home. If you see anything moving that glows in the dark, then you have scorpions!
Usually, Valley residents don't begin to see scorpions until early April. With the uncommonly warm winter, many have seen them as early as February!
Take a few extra precautions this year; like shaking out your shoes and clothing before putting them on, and sealing up entry points to your home. Remember, scorpions can squeeze through a crack as small as the thickness of a credit card.
After taking a few precautions, protect yourself and your family by getting professional scorpion control!
Bulwark Scorpion Control
Bulwark Pest Control is your expert scorpion exterminator. Servicing thousands and thousands of Arizona homes, we have developed a signature scorpion treatment through our years of research and experience.
Whether you live in phoenix, Mesa, Tempe, Gilbert, Chandler, or other Valley city, we are here to serve you; helping you live scorpion free. If you are seeing scorpion in or around your home, give us a call today!
Call today! 1-888-617-1428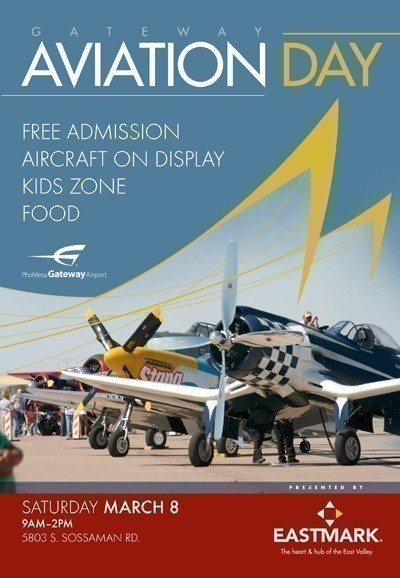 Saturday March 8th was Aviation Day at the Phoenix-Mesa Gateway Airport in Mesa, Arizona.
Some 15,000 plus spectators came out in full force to enjoy the sunny day, eat some good food, and of course check out the dozens of planes on display; both current and historic aircraft. Among all the planes, people, and fun were scorpions… Tanks of scorpions!
Bulwark Exterminating was on hand with a couple specialized scorpion trucks, a few scorpion experts to answer questions, and several tanks of scorpions on display for everyone to admire.
Bulwark Exterminating At Aviation Day
The scorpion professionals at Bulwark Exterminating were excited to be at Aviation Day this year, to not only answer questions about scorpions, but to inform attendees about the problems and dangers scorpions pose to Valley residents.
Scorpions are responsible for thousands of stings every year here in Arizona, and from March through late October, many valley homeowners get infested with these malevolent pests.
For those fortunate individuals who haven't seen a scorpion up close and personal; they got the opportunity first hand at Aviation Day! Bulwark had tanks full of dozens of Arizona Bark Scorpions, and even a tank with a Desert Hairy Scorpion.
Spectators at Aviation day could also check out Bulwark's highly specialized scorpion trucks, and try their hand at a bean bag toss game to win a scorpion black light, scorpion traps, or even a free service.
A great time was had by all!

Arizona Scorpion Control
After having the chance to talk to some 15,000 Valley residents, it was evident just how much intrigue and just how much concern there is out there about scorpions. If you are seeing scorpions in or around your home or property in Arizona, contact a Bulwark Scorpion Control professional today; and stop seeing scorpions!
Call Today!
1-877-289-0444
Lovebugs and Kissing Bugs… These two bugs have names synonymous with Valentines Day. Despite their romantic names, they can also be a nuisance, and even pose a threat to your health or your property. Here's what you need to know about our two Valentines Day Bugs; the Lovebug and the Kissing bug.
Lovebugs
The name lovebug garners emotions of romantic adoration… Emotions synonymous with Valentines Day. Heck, some of us even use the term lovebug as a term of endearment for our significant others. The truth is there really isn't a lot to love about these nuisance flying pests; at least not when they're swarming. Two times every year, in early spring and late summer, lovebugs (Plecia nearctica) take flight in the millions. In some areas of the United States, swarms of lovebugs may even look like dark clouds.
Lovebugs become nuisance insects when they swarm along the interstates and highways. Motorists may experience hundreds, if not thousands, of these bugs smashed on their car's windshields, hoods, and radiator grills. After a short amount of times, these smashed lovebugs will dry onto a car and be very difficult to remove. In fact, lovebugs are actually very acidic; a trait that keeps them from being eaten by predators. The acid of the dead lovebugs on a car will actually result in pits and etchings in the car's paint and chrome. In addition to ruining you car's paint, they can also clog your radiator and engine. In addition to swarming on interstates and highways, lovebugs have been known to swarm in and around your home and property in more rural areas. As they're looking to mate, lovebugs can stumble inside you home by the hundreds. Lovebugs get their name because they spend the majority of it's life mating and copulating with it's mate.
Kissing Bugs
When I refer to a kissing bug, I'm not referring to some "bug" or illness you catch from kissing; so kiss away this Valentines Day! I'm referring to an insect that gives you kisses while you sleep at night… And not the type of kisses you want. Kissing bugs have a propensity to bite the faces and lips of unsuspecting humans as we sleep. These bites can cause welts, irritation, and even allergic reactions in more sever cases. The purpose of this blood meal, is that it is completely essential for male kissing bugs to reproduce and for the female kissing bug to lay eggs. Kissing Bugs (Triatominae) are also called conenose bugs, triamines, and assassin bugs. These bugs hide out together during the day, and search for blood at night. They rely on heat and odors to find their blood meals. We are most susceptible to these bug bites when we sleep. They are drawn to our houses by the lights at night.
Give A Gift Of Love This Valentines Day… Pest Control
This Valentines Day, skip the same ole same ole. Drop the flowers that die a few days later, ditch the chocolates, and give a gift that keeps on giving… Year round! I'm talking about pest control. Give your significant other the piece of mind that he or she will be pest free; and not have to worry about kissing bugs in bed, lovebugs swarming inside, or any other type of pest that may make life miserable!
Call Bulwark Exterminating Today!
1-877-289-0444
Ever since I was a kid, one of the worst chores assigned to me was pulling weeds. Just the thought of being out there in the scorching Arizona sun, on my hands and knees, digging and pulling at those obnoxious weeds makes my back hurt.
Over the years, my distain for unsightly weeds has only grown. Arizona weeds have a rapid growth rate because of their ease of germination. If I take a couple weeks off from pulling them from my Peoria yard; I'm overrun with weeds!
I now have an ally in my battle against all those unattractive weeds. Weed control has never been easier.
I just call Bulwark Weed Control!
Bulwark Weed Control
Are you looking to never have to pull weeds again? If so, get professional weed control from Bulwark. Bulwark Weed Control is a team of licensed, well-trained, professionals, with a new, custom, state-of-the art weed control truck.
Bulwark Weed Control will take into account Arizona's monsoon season, offering pre-emergent treatments that coordinate with the monsoon rains. Bulwark can also protect your property, not only from weeds, but also other pests; by offering convenient pest control and weed control treatments in one stop.
Your home is one of the biggest investments you'll ever make. Protect that investment by keeping your property free from unsightly and destructive weeds. These weeds will actually detract from the value of your home. Weeds also compete for the water and nutrients the other trees and plants in your yard need to grow.
By eliminating the weeds, you keep your property looking its best all year round! Your satisfaction is guaranteed!
Bulwark's New Weed Control Truck
Bulwark Weed Control has a new ally in the battle against unsightly weeds… A custom, high-tech weed control truck. This $60,000 weed killing machine is completely custom, fully enclosed, and electric with whisper quiet electric reels. Your neighbors won't even know the truck is there. A state-of-the art injection system provides an extremely accurate herbicide mix rate, and special metering equipment ensures there is a proper chemical ratio.
In addition to killing weeds, Bulwark's new weed control truck is also equipped for the treatment of pests and termites. Customers can conveniently have their property treated for not only weeds, but for termites, and for pests like scorpions, roaches, spiders, and ants; all in one visit. This takes any hassle out of weed and pest control.
Get Professional Weed Control Today!
Every property in Phoenix is unique. Some homeowners landscape with grass, others with rock. Some have palm trees, others cactus. One thing that all homeowners can agree on is that nobody wants weeds devaluing their property.
Bulwark Weed Control will keep your yard looking its best all year long. This will not only keep you happy, but your HOA happy as well.
Secure your biggest financial investment, by keeping your home free from weeds. Call today:
Bulwark Exterminating-Weed Control
10401 N 91st Ave
Peoria, AZ 85345
(623) 445-9313
bulwarkpestcontrol.com